News for Patients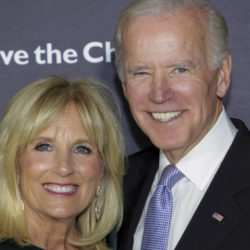 Joe, Jill Biden Honored for Cancer Research Advocacy (NewsMax)
(Miami, FL) Joe and Jill Biden honored for cancer research advocacy at the World Stem Cell Summit in Miami.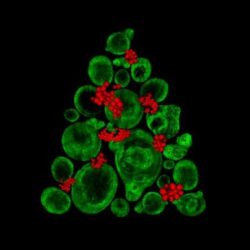 Seasonal Images Reveal the Science Behind Stem Cells (Science Daily)
(Southampton, ENG) What looks very much like a holiday theme is actually a cluster of stem cells visualized with an innovative laser-based imaging technology.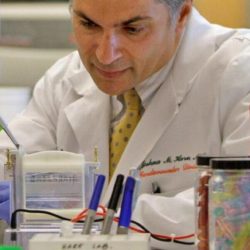 Stem Cell Infusions Improved Health In Frail Elderly, UM Researchers Say (The Miami Herald)
(Miami, FL) In a recently published study, frail elderly patients benefited from the intravenous infusion of stem cells from young healthy donors.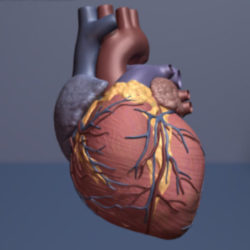 Umbilical Cord Stem Cells Show Promise as Heart Failure Treatment (American Heart Association)
(Dallas, TX) Based on a recent first of its kind study, The American Heart Association reported significant improvement in patients with heart disease who were treated with umbilical cord stem cells.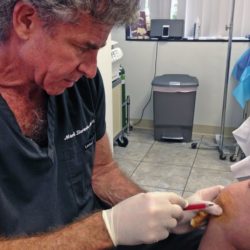 F.D.A. Cracks Down on 'Unscrupulous' Stem Cell Clinics (New York Times)
(Washington) The US FDA recently announced a crackdown on dangerous stem cell clinics while facilitating a pathway for doctors and companies who have legitimate treatments in the growing field of regenerative medicine.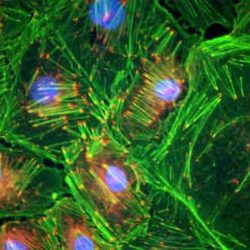 Cardiac Stem Cells From Young Hearts Could Rejuvenate Old Hearts (Science Daily)
(Los Angeles, California) As recently published in the European Heart Journal, intravenous stem cells programmed for heart muscle regeneration secrete small vesicles containing RNA and proteins which regenerate damaged heart muscle in rats.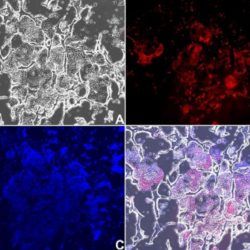 3D Bone-Like Tissues Grown From Stem Cells (Asian Scientist)
(Tokyo, Japan) At the University of Tokyo, researchers have developed a stem cell culture method that generates a three-dimensional bone like tissue which is classified as an "organoid".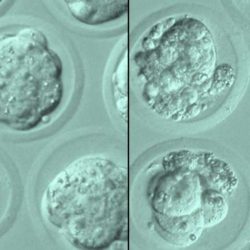 What Makes Stem Cells into Perfect Allrounders (Phys Org)
(Zurich, Switzerland) University of Zürich researchers have discovered a protein that enables natural embryonic stem cells to form any and all tissue types.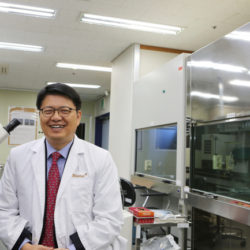 Nature Cell to Unveil Stem Cell Drug for Alzheimer's Disease in Japan (The Investor)
(Japan) Japan will be the first country to sell a stem cell-based treatment for patients with Alzheimer's disease.