News for Doctors
'Amazing Potential.' UM Doctor to Start Stem Cell Trial for Coronavirus Patients (Miami Herald)
(Miami, FL) A team of doctors led by Dr. Camillo Ricordi at the University of Miami were approved by emergency federal regulators to use stem cell therapy on patients suffering severe lung inflammation from COVID-19. The source of stem cells is umbilical cord tissue.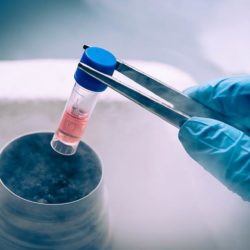 Searching for the 'Big Break' that Could Turn Stem Cells into a Weapon Against Dementia (Genetic Literacy Project)
(Kyoto Japan)  Professor Shinya Yamanaka, winner of the 2012 Nobel Prize in Medicine and Physiology demonstrated that skin cells could be isolated from a patient and genetically pre-programmed into stem cells that will stimulate the generation of new brain cells.
New Medical Innovation Helps Man to Walk Again (Good Morning America)
(Rochester, MN) Scientists and clinicians from the Mayo Clinic used stem cells to help a paralyzed man walk again,  as explained by a man with a message and deep personal interest in curing paralysis.
Warning Over Controversial Stem Cell Clinics And Unapproved Treatments (NBC News)
(New York, NY) Many unqualified stem cell clinics and physicians are making false claims of cure for a number of conditions without scientific study or supporting data. This news segment helps patients identify qualified physicians and stem cell centers.
YOUR HEALTH: How Stem Cells Are Helping Patients Quickly Recover From Strokes (WQAD)
(St. Petersburg, FL) A study at the University of South Florida shows how stem cells are helping patients quickly recover from strokes and improve functional outcomes.
Stem Cells Will 'Change Medicine Forever,' Says UB Surgeon-Turned-Stem Cell Engineer (Medical XPress)
(Buffalo, NY) After medical school and surgical training, a physician gave up his career in surgery to become a stem cell researcher. The reason for this career switch is explained from the doctor's perspective.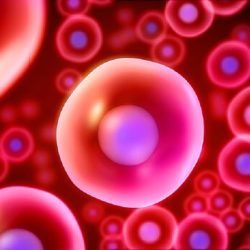 Stem Cells and Health Advances: Where Are We Now? (WebMD)
(Los Angeles, CA) This article provides a very thorough review of current stem cell advances. It also highlights the obstacles that face doctors and patients who are seeking stem cell therapies.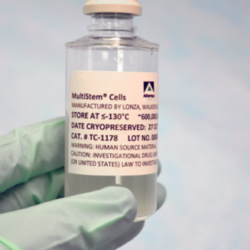 Are Stem Cells The Future Of Stroke Treatment? (Forbes)
(Portland, OR) While the regulatory pathways to treat strokes with stem cells are complex, studies are underway to determine how best to treat these conditions. Regenerative medicine may be a cure for this untreatable condition.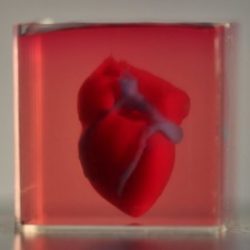 Scientists Print First 3D Heart Using Patient's Biological Materials (Science Daily)

(Tel Aviv, Israel) Scientists at Tel Aviv University in Israel have successfully created a perfectly matched heart using a combination of 3-D printing and stem cells from fat tissue.